Reading at Leesons
In Key Stage 1 and Key Stage 2 elements of the Power of Reading are followed to teach English.
These elements include music, art, drama, discussion and role-play. Other approaches include responding to illustrations, 'Book Talk', story-mapping and book making. Children take ownership of the text and engage with it deeply.
The carefully chosen texts are all part of Centre for Literacy in Primary Education's (CLPE) Core Book List. This resource can be signed up to on the Core Books website.
By the end of Year 2, your child should be able to read aloud books that are at the right level for his or her age. In Year 3 we concentrate more on helping children to understand what they are reading, although this work begins very early on. This happens when the teacher reads to the children and also when the children read their own story book.
The teachers read to the children, too, so the children get to know all sorts of stories, poetry and information books. They learn many more words this way and it also helps their writing.
What can I do to help? Is there anything that I shouldn't do?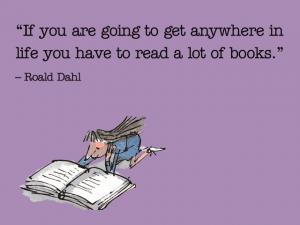 Your child will bring different sorts of books home from school. It helps if you know whether this is a book that your child can read on their own or whether this is a book that you should read to them. The teacher will have explained which is which. Please trust your child's teacher to choose the book(s) that will help your child the most.
Help your child to sound out the letters in words and then to 'push' the sounds together to make a whole word. Try not to refer to the letters by their names. Help your child to focus on the sounds.
Sometimes your child might bring home a picture book that they know well. Please don't say, 'This is too easy.' Instead, encourage your child to tell you the story out loud; ask them questions about things that happen or what they think about some of the characters in the story.
We know parents and carers are very busy people. But if you can find time to read to your child as much as possible, it helps him or her to learn about books and stories. They also learn new words and what they mean. Show that you are interested in reading yourself and talk about reading as a family.
What if my child finds it difficult to learn to read?
We want children to learn to read, however long it takes us to teach them. We will find out very quickly if your child is finding reading difficult. First, we move children to a different group, so that we can make sure that they have learnt what they need to know. If they still struggle, we give them extra time with an adult, on their own. These adults are specially trained to support these children. Your child will still be in the same group with the other children and won't miss out on any of the class lessons.
If we have any serious worries about your child's reading, we will talk to you about this.
How you can help at Home
Here are links to some activities that you could do at home:
Link: Teach Your Monster to Read
Teach your Monster to Read: First Steps is a new, free game to learn the first steps to read.Combining top quality games with essential learning. The game is built on the principles of synthetic phonics.It has been assessed by reading experts at the University of Roehampton.
Link: Phonics Play
This website is packed with interactive phonics games to help children to learn to hear phonemes, recognise graphemes and develop the blending and segmenting skills that are vital for learning to read and spell.
Link: Dance Mat Typing
This is a fun way to learn touch typing.
Link: Woodlands Junior
This website provides hundreds of pages of easy to read information and facts on many homework topics including Tudors, Victorians, Romans, WW2, mountains and rivers.
Link: Book Reviews
This website is about books and ideas for children and teenagers. It is written for intelligent young readers who are keen to choose their own books. Adults can join in too. The reviews cover both classics and modern books, from 1858 (The Coral Island) to 2016.
Link: ICT Games Literacy
This website provides educational ICT activites linked to the English National Curriculum. These games are generally targeted at infant school teachers and parents of infant age children.