History
At Leesons we teach a high-quality history education by taking the children on chronological journey through the ages from Year 1 to Year 6. We aim to inspire pupils' curiosity to know more about the past. Our history curriculum is based on the core knowledge programme; embedding grounded historical knowledge in addition to key skills such as evaluation, questioning and becoming real historians.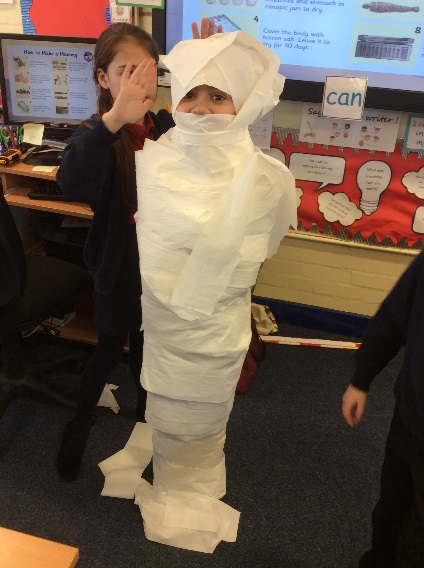 To help develop our children's inquisitive minds and thirst for history we provide every opportunity for hands on experience. For example; in Year 3, they dressed up in togas to really embrace a day in the life of a Romans.' Also, Year 4 they have been dressing up as mummies to explore the process of mummification! We believe by the children taking on these characters, exploring artefacts and role playing help the children develop an understanding of Britain's past and that of the wider world.
We also provide opportunities for the children to use ICT to either research their topic to generate questions or present their learning. Within each topic the children are expected to produce extended pieces of writing.
Leesons Primary School promotes the learning of British Values, with talks of democracy throughout the ages and discussions about the rule of law, tolerance and rights of people.