Author visits Leesons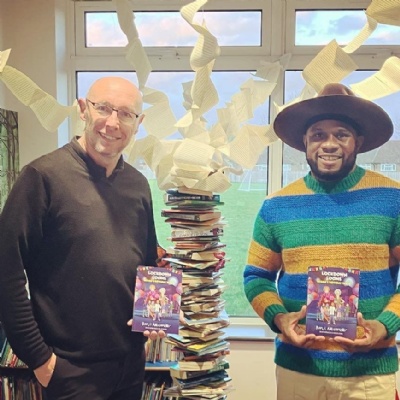 Author Benji Alexander meeting with Headteacher Phill Collins
Leesons School was very happy to have a visit from author Banji Alexander.
During the Covid-19 pandemic, wrote a fictional book called 'Lockdown Looms: Reggie's Party' to help children cope with some of the difficulties they were facing. It became so popular that now there are discussions to turn it into a musical.
During his visit he met the children as well as signing books for them. The children were enthralled by his readings and asked some interesting questions to find out more about him.
Banji Alexander said: "The children here were keen to tell me about their forest school and their book tree. They also have a superb, book vending machine…exciting! Thank you for having me!"